THE FLATBERRY COFFEE CONFIGURATOR
CREATE YOUR PERSONALIZED COFFEE BLEND
Warning
: Use of undefined constant id - assumed 'id' (this will throw an Error in a future version of PHP) in
/var/www/vhosts/jcllfnif.host223.checkdomain.de/flatberry-market.de/wp-content/themes/flatberry/coffee-configurator/functions.php
on line
33
At Flatberry you will find selected types of coffee from around the world and accessories to grind the masterly roasted coffee beans even easier. Find your favorite espresso blends or filter coffee Single Origin coffee beans and enjoy a good cup of coffee. With our coffee configurator you can now buy very individual coffee online.
Put together your personal coffee blend from Arabica and Robusta beans from different cultivation areas and individualize the airtightly packaged blend as a gift or for your own enjoyment. It has never been so easy to buy your favorite coffee online!
A   G I V E   A W A Y   A N   i n d i v i d u a l   l a b e l
PERSONALIZED COFFEE BLEND
You love coffee and you probably know other people who enjoy a good cup of espresso or a delicious latte macchiato. Give away your personal coffee blend from our high-quality coffee beans on the next occasions! In our shop, you can use the coffee configurator to select finished blends or create your own blend and individualize the packaging. Name the coffee after the recipient, or leave a nice message. We leave that to your imagination!
BUY INDIVIDUAL COFFEE ONLINE
You put together your personal coffee blend and we will send it to you as soon as possible. Do you have any questions about the configurator or are you unable to use the pictograms? Then our friendly customer service will be happy to advise you!
WHICH COFFEE IS
THE RIGHT
ONE FOR ME?
So many offers, so much choice in the coffee configurator – how do you find the right coffee for you? One way to create the perfect personalized coffee blend without buying a lot of coffee online, first try out varieties in your favorite café. Every good café uses certain brewing methods and can tell you which types of coffee they fill in the fully automatic machines or portafilter machines. Order an espresso or filter coffee and enjoy the coffee black to taste its full aromas. Make a note of which bouquet you like to find a starting point for what your personal coffee blend should be like.
Of course you can also use our offers online and try out some types of coffee in the shop. In the Flatberry Coffee Configurator you will find all types of coffee that you can buy online in the Flatberry Shop. Whether espresso or fruity coffee from the Karlsbader Kanne, your taste can be found in our range.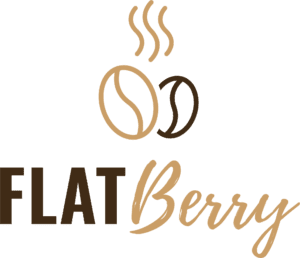 Newsletter Subscription
Free Shipping
from a purchase value of 30€ (Germany)
Gently Roasted
handcrafted in a roasting drum
Best Quality
high quality beans from all over the world